A Rock and a high place
No longer bound by the motorhomers' trail of free Alpine aires, after months on the road it was time to embrace the luxury of an off-season chalet that had been booked by the group of Scottish medics I would ride the Etape du Tour with.
An optimistic Air BnB description had failed to point out that our chalet was four kilometres up a rutted, unsurfaced track that doubled as a ski slope in the winter. Unbeknown to us, the night before the race the good townspeople of Saint-Chaffrey had decided to honour the event by staging a fireworks display along this very mountainside, which we watched helplessly through the sunroof of our hire car on the wrong side of an unannounced roadblock until gone 11pm.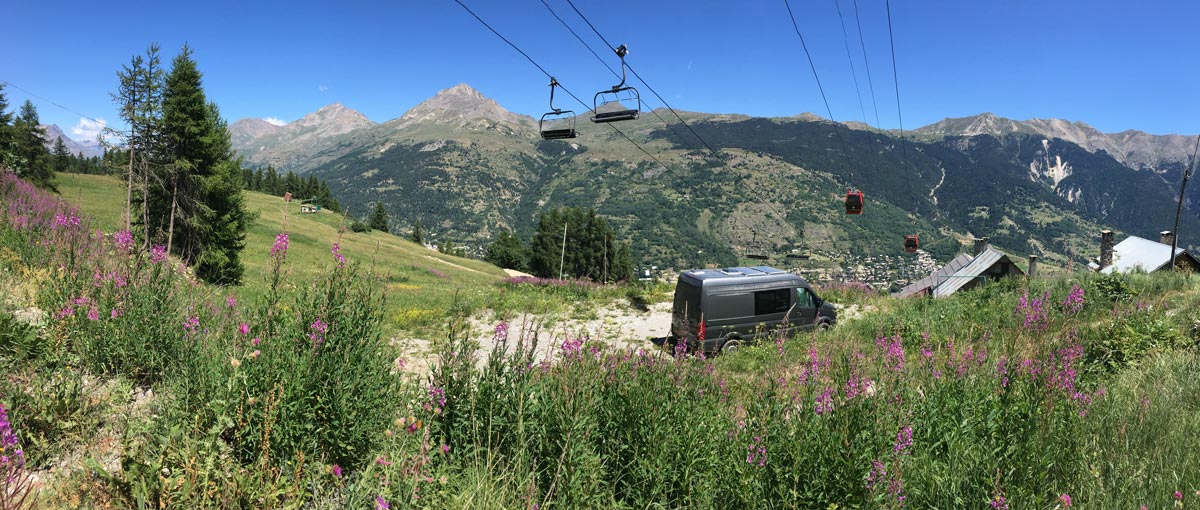 But being able to sleep nearly 2,000m up as the ski lifts hummed silently past overhead was worth it.